Upcoming Events
Free Wolf School!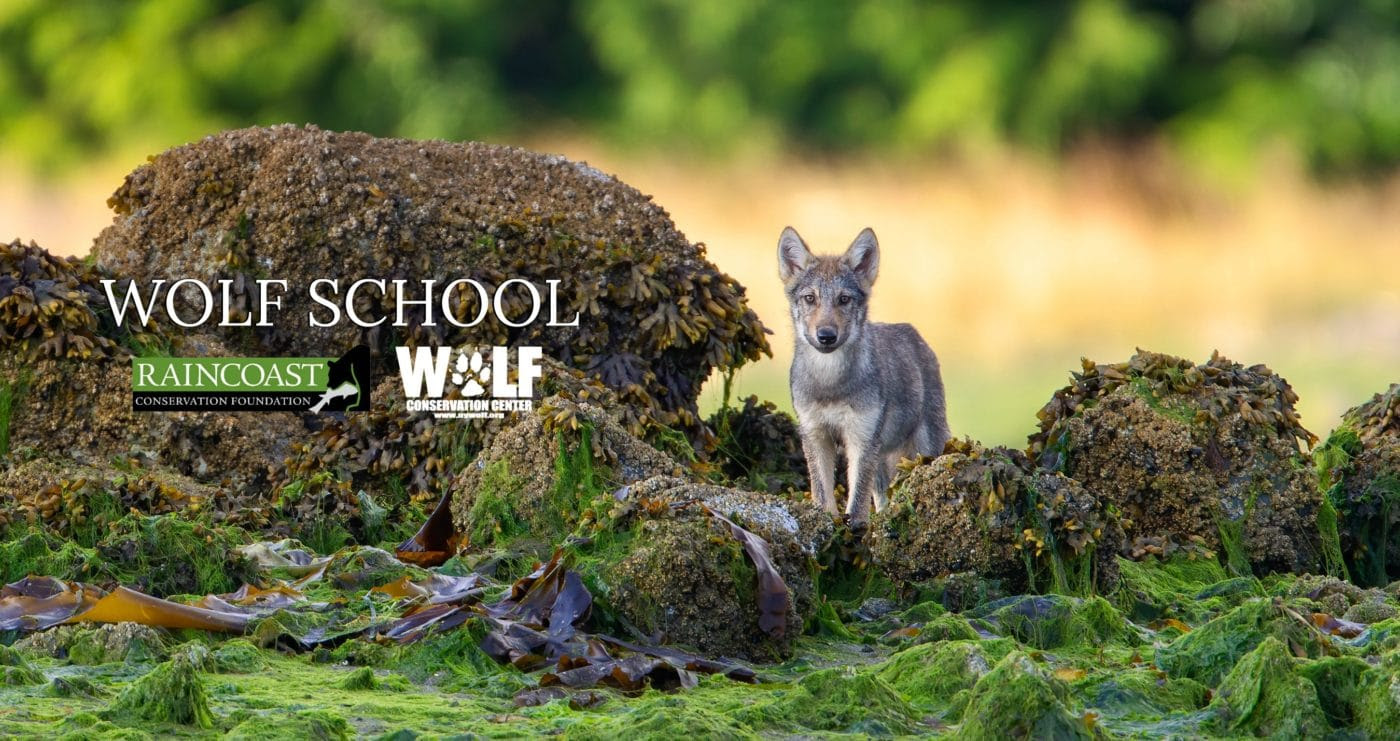 Wolf School is your opportunity to deepen your understanding of wolves, wolf ecology, biology and the issues they face for their survival in British Columbia and around the world. Designed by Raincoast Conservation Foundation, the program aims to broaden the public's understanding of wolves, especially the wild population of wolves in British Columbia. Over the course of six live webinars you'll be invited to hear from and pose questions to a range of experts from various backgrounds.
The first class was tonight but each session will be recorded and posted so you can see them all no matter your schedule! A big thank you to the Wolf Conservation Center and the Raincoast Conservation Foundation for putting this on!
Learn more and register at: https://nywolf.org/wolf-school/
---
Author Series – Rick McIntyre: The Rise of Wolf 8
When: October 26, 2019
Where: Sundance Resort – Tree Room; 8841 North Alpine Loop, Sundance, UT 84604
Website: https://www.sundanceresort.com/calendar/event/author-series-rick-mcintyre-the-rise-of-wolf-8/
There are no upcoming events to display at this time.