Gray wolf spotted in Jackson County; Here's why it's a big deal
Until recently, gray wolves were gone from Colorado, the last ones were killed by about 1940.Author: Dacia JohnsonPublished: 9:08 PM MDT July 8, 2019Updated: 9:34 PM MDT July 9, 2019
JACKSON COUNTY, Colorado — Colorado Parks and Wildlife (CPW) biologists are working to confirm a wolf sighting in Jackson County and another in Grand County, according to a CPW Facebook post.
That's a pretty big deal because the gray wolf and the Mexican wolf (listed separately as a subspecies) are classified as federally endangered in Colorado, CPW says on its website. And until recently, gray wolves were gone from Colorado, the last ones were killed by about 1940.
Wolves once fed on Colorado's vast herds of bison, elk and deer, supplemented by rabbits, rodents, and carrion, CPW's website says. When market hunters decimated the large mammals that constituted wolves' staple diet, wolves naturally turned to a new food resource in the developing frontier: livestock. Because of their depredations of domestic animals, wolves in Colorado were systematically eradicated by shooting, trapping, and poisoning.
The wolves are now protected by the Endangered Special Act, meaning killing one is a federal crime.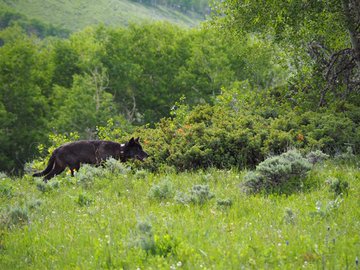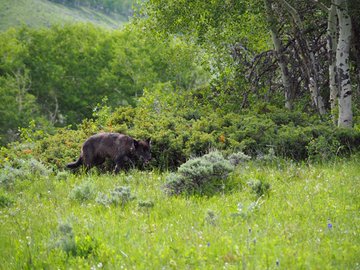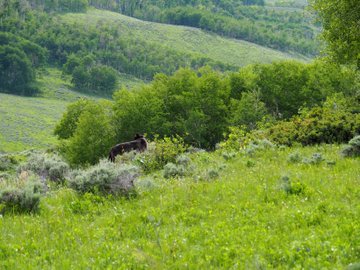 CO Parks & Wildlife✔@COParksWildlife
You may have seen our wolf sighting tweet earlier this evening.

We accidentally shared the wrong wolf sighting photo. Here are the correct ones from over the weekend. (note the tracking collar)

As we continue to get more information we will share it.1,0618:15 PM – Jul 8, 2019330 people are talking about thisTwitter Ads info and privacy
Gov. Jared Polis chimed in on the wolf-spotting excitement, and on Facebook said:
The Gray Wolf is gradually returning to its historic homeland in Colorado from areas with healthy wolf populations including Montana and Wyoming. This past weekend, a wolf was photographed in Jackson County by a private citizen! Colorado Parks and Wildlife (CPW) has biologists in the field working to verify the reported sighting. CPW is also in contact with the US Fish and Wildlife Service since wolves are protected by the Endangered Species Act. There is another sighting in Grand County that CPW is looking into as well.
CPW received many reports of wolf sightings near our northern border, but photographs are much rarer. Under the Endangered Species Act, killing a wolf (except in self-defense) is a federal crime subject to fines of up to $100,000 and up to one year in prison. As we continue to get more information, CPW will provide additional details.