A tale of two mustelids
Otters rebounding in South Dakota, black-footed ferrets struggling to hang on against plague
By Nick Lowrey nick.lowrey@capjournal.comJan 2, 2019 Updated Sep 24, 2019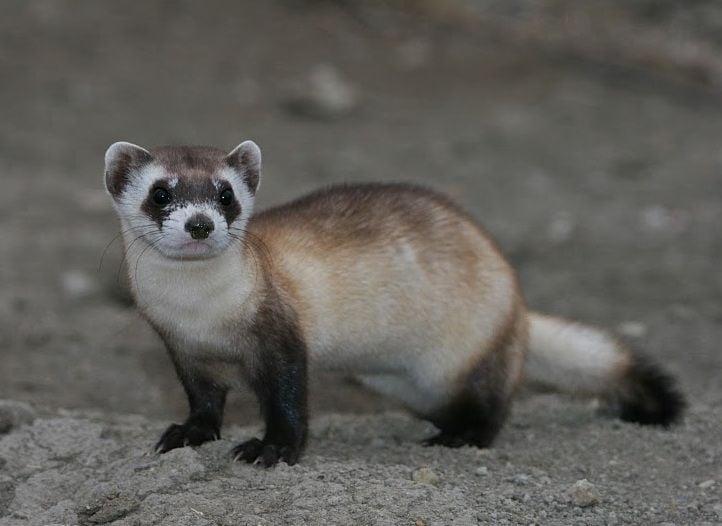 Two members of the mustelid family of mammalian species, which includes badgers, otters, weasels, ferrets and wolverines, are seeing divergent fortunes in South Dakota.
First, the bad news. Black-footed ferrets, a small prairie dog-eating weasel-type creature native to the North American Great Plains still is struggling to hang on in South Dakota.
Black-footed ferrets have been the subject of a captive breeding and reintroduction program since the 1980s, when up to 18 individuals were taken from the last known wild population. For several years, ferrets were considered extinct in the wild. Since the early 1990s, however, ferrets have been reintroduced to eight states including South Dakota.
Starting in the year 2000, black-footed ferrets were reintroduced in several places around South Dakota including the Pine Ridge reservation, the Cheyenne River Sioux Reservation, the Rosebud reservation, Windcave National Park, Lower Brule and, most recently, at the Bad River Ranch west of Fort Pierre in 2017.
The expansion of sylvatic plague through South Dakota's prairie dog colonies has devastated black-footed ferrets. The disease is spread by fleas and it not only kills ferrets who contract it but also the prairie dogs that any surviving ferrets rely on for 90 percent of their diet. Early in 2018, plague virtually wiped out the Bad River Ranch black-footed ferrets, said Dustin Long who is overseeing the re-introduction project for the Turner Endangered Species Fund.
So far, efforts to vaccinate prairie dogs or spray for fleas to slow the spread of plague have met with limited success. More work is being done to fight the plague.
Now the good news. river otters are making a comeback in the state. Once extirpated from South Dakota, and thus placed on the state's endangered species list, river otters have been found breeding in several river basins in eastern South Dakota and have been spotted living in at least a few others.
The river basins known to have otter populations are the Big Sioux River, the Little Minnesota River, the Upper Red River, and a portion of the Missouri River near Lewis and Clark Reservoir. This is good news because it means otters are making good progress toward meeting the goals state biologists have set for pulling the species of the endangered species list.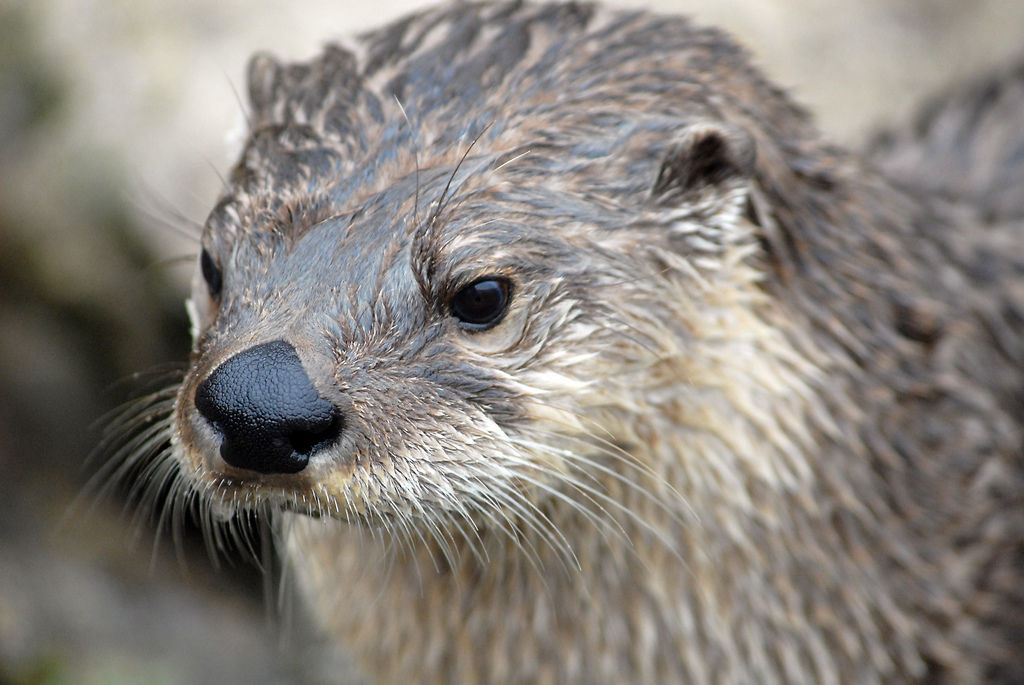 There have been a few attempts to reintroduce otters to South Dakota over the decades. One of the most recent was on behalf of the Flandreau/Santee Sioux Tribe. Though, SDGFP non-game biologist Silka Kempema said during the December GFP Commission meeting, that otters from Minnesota, Iowa and Nebraska are likely migrating west or north and taking up residence in suitable habitat, which would account for most of the recolonization.